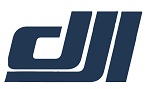 Whenever I need to buy new kit this is the place to go. Wendy and her team have excellent knowledge of the equipment they supply, access to information from manufacturers about the kit and an attitude to genuine customer service that is not often found in today's globalised corporate world. I have dealt with all the main UK broadcast suppliers and buying from Wendy's is by far the best experience.
John Collins
BBC Lighting Camerman
Terms & Conditions
The Distance Selling Act (2000)
WBS supplies professional equipment and services to the television industry and is primarily a business-to-business supplier. Whilst we will accept and process orders from the general public, such orders are accepted on the basis that they are not subject to the Distance Selling Act (2000). As such the following terms and conditions of business apply to all sales.
1. General
1.1 These general terms and conditions ("Terms and Conditions") apply to all offers, quotations and sales of goods and/or services by Wendys Broadcast Services Limited ("WBS") to any purchaser or potential purchaser ("Buyer"). If WBS and Buyer have entered into a separate written contract relating to the sales of products, or the provision of services, including without limitation a reseller or distributor agreement these Terms and Conditions shall additionally apply to purchases under the separate agreement to the extent they are not inconsistent with the terms of the separate agreement.
1.2 Any agreement between WBS and Buyer shall be binding only if and to the extent that an individual order is expressly accepted by WBS in writing. WBS shall have full discretion in accepting or rejecting any order.
1.3 Except as set forth in Condition 1.1 above, these Terms and Conditions shall be exclusive of and prevail over all other terms and conditions, written or oral, implied by trade custom or course of dealing, wherever appearing or however introduced (including those in catalogues specifications or any Buyer general terms and conditions, request for quotation, order or confirmation) unless expressly otherwise agreed by WBS in writing. All other terms or conditions are expressly rejected by WBS. Buyer agrees to be bound by these Terms and Conditions whether or not expressly so stated in any order, confirmation or otherwise. Each deviation from or modification of these Terms and Conditions requires the express written agreement of WBS in each instance. Modification or waiver of any provision in one instance shall not constitute modification or waiver in any other instance.
1.4 Buyer may not without WBS's prior written consent assign all or any of its rights under any contract incorporating these conditions.
1.5 Any reference in these Terms and Conditions to WBS shall be taken to include all business divisions of WBS as the case may be.
2. Quotations
No quotation of WBS shall constitute an offer.
3. Specification
3.1 Goods are supplied in accordance with the relevant manufacturer's standard specifications but WBS reserves the right for manufacturers to make such improvements and modifications in such specifications without prior notice as it or its suppliers consider desirable in the circumstances, without obligation to modify or change any goods previously delivered or to supply new goods in accordance with earlier specifications, unless WBS agrees otherwise in writing at the date of reservation of the goods.
3.2 If WBS or its suppliers wish to make any improvements or modifications to any goods to be supplied to Buyer that would affect form, fit or function WBS shall not implement such improvement or modification without the prior agreement of Buyer.
3.3 If Buyer wishes to change the specification of any goods to be supplied by WBS then WBS shall not be obliged to agree to such change. If WBS does agree to any proposed change requested by Buyer then WBS shall be entitled to adjust the price, delivery and warranty accordingly.
3.4 All technical information and particulars of goods and performance given by WBS are given as accurately as possible but are not to be treated as binding or as forming part of any contract with Buyer unless specifically confirmed or agreed by WBS in writing.
4. Packing
The specification for packaging the goods shall be entirely at the discretion of WBS who shall have the right to pack all goods in such manner, with such materials, and in such quantities as WBS thinks fit and shall not be obliged to comply with any packaging instructions or requests from Buyer. The cost of special packaging, if agreed or deemed necessary by WBS, shall be an additional charge.
5. Price
Unless otherwise accepted by WBS in writing the price of the goods shall be the relevant price in WBS's current price lists at the date of stock reservation. Prices are subject to alteration by WBS at any time without prior notice. WBS shall notify Buyer of any alteration in price, whereupon Buyer may cancel the contract (without liability to WBS) by giving notice in writing to WBS within 7 days. Buyer shall bear the cost of any applicable sales, value added, excise, or similar tax in relation to the goods unless Buyer provides WBS with a tax exemption certificate or licence acceptable to the taxing authorities before shipment.
6. Delivery
All orders are subject to the cost of packing and carriage to Buyer's nominated address in mainland United Kingdom by WBS's standard method of transportation. Any requests from Buyer for delivery outside mainland United Kingdom or other than by WBS's normal method of transportation are subject to WBS's prior agreement and shall entitle WBS to adjust the price and delivery terms accordingly. Whilst WBS will use reasonable endeavours to keep to any agreed delivery date, it accepts no liability whatsoever for any loss or damage resulting from delay however caused nor shall late delivery or non-delivery be a basis for cancellation of any order by Buyer. WBS may make part deliveries. No partial delivery shall affect Buyer's obligation to pay for any other part of the order. Goods shall be signed for on receipt. Any alleged discrepancy in delivery must be notified to WBS in writing within 24 hours of receipt of the goods. All complaints not so filed are liable to be waived.
7. Payment
Unless otherwise agreed in writing, all payments by Buyer for the goods and/or services shall be made to WBS in accordance with the "Credit and Settlement Terms" issued from time to time by WBS to Buyer. Without prejudice to WBS's other rights and remedies including the right in any event to sue for the price whether or not the property in the goods has been passed, interest at the rate specified in the "Credit and Settlement Terms" may be charged on the amount of any overdue account from the due date until the date of final settlement.
7.1 For approved account Buyers, full payment is due within one calendar month from the date of WBS's invoice.
7.2 Value Added Tax is charged on UK and EU sales at the prevailing rate on the value of the invoice. VAT will not be charged to VAT registered non-UK EU companies who provide their VAT registration number at the point of sale.
7.3 WBS reserve the right to suspend deliveries if any prior invoice is outside the agreed terms, and will charge interest on overdue amounts from the due date until the date payment is received, both before and after any judgment, at a rate of 2% per month.
7.4 WBS reserve the right to make limited goods such as used goods or special orders available to other Buyers when the goods have originally been allocated to a finance application that has been on referral for more than 7 days. If a finance application goes on referral it is because the finance company requires more information from the Buyer and it is the Buyers responsibility to ensure that it is resolved quickly.
8. Risk
The risk of loss or damage to the goods shall pass to Buyer upon delivery of the goods at Buyer's authorised trading premises specified in the order by Buyer or to a carrier on Buyer's behalf (whichever is sooner) whereupon Buyer shall be responsible for obtaining and paying for appropriate insurance.
9. Property in Goods
9.1 WBS shall retain title to the goods until it has received payment in full of all sums due and/or owing in connection with the supply of all goods and services to Buyer at any time. For these purposes WBS has only received payment when irrevocably credited to its bank account.
9.2 If any goods owned by WBS are attached to, mixed with, or incorporated into other goods not owned by WBS, and are not identifiable or separable from the resulting composite or mixed goods, title to the resulting composite or mixed goods shall vest in WBS and shall be retained by WBS for as long as and on the same terms on which it would have retained title to the goods in question.
9.3 Buyer shall store goods owned by WBS in such a way that they are clearly identifiable as WBS's property, shall maintain records of such goods identifying them as WBS's property, of the persons to whom it sells or disposes of such goods and of the payment made by such person for such goods. It will allow WBS to inspect these records and the goods themselves on request. All goods supplied by WBS in Buyers possession shall be presumed to belong to WBS (unless Buyer can prove otherwise).
9.4 WBS shall be entitled to trace the proceeds of sale and any insurance proceeds received in respect of goods owned by WBS immediately prior to their sale. Such proceeds shall be held by Buyer on trust for WBS.
9.5 If buyer fails to make any payment to WBS when due, enters into bankruptcy, liquidation or receivership or a composition with its creditors, has a receiver, administrator, or manager appointed over all or part of its assets, or becomes insolvent, or ceases to trade or if WBS has reasonable cause to believe that any of these events is likely to occur, WBS shall have the right, without prejudice to any other remedies;
9.5.1 to enter without prior notice any premises where goods are owned by WBS may be, and to repossess and dispose of any goods owned by WBS so as to discharge any sums owed to WBS by Buyer
9.5.2 to require Buyer not to resell or part with possession of any goods owned by WBS until Buyer has paid in full all sums owed by it to WBS.
9.5.3 to withhold delivery of any undelivered goods and stop any goods in transit. Unless WBS expressly elects otherwise any contract between WBS and Buyer for the supply of goods shall remain in existence notwithstanding any exercise by WBS of its rights under this clause.
10 Claim
Any Complaints against WBS (other than those referred to in clause 6) must be made within one month of the date upon which Buyer became aware or ought to have become aware of the circumstances giving rise to the complaint. All complaints not so filed are waived.
11 Warranty
11.1 WBS warrants that goods sold hereunder shall be free of defects in materials and workmanship and will conform to any agreed specification(s) at the time of delivery and for such period thereafter, if any, as notified by WBS to Buyer in writing. If Buyer alleges that the goods were defective at the time of delivery to Buyer, Buyer shall forthwith notify WBS in writing of the alleged defects and shall, at WBS's option, return the goods and packing at its own expense to WBS or, or where so directed, hold the goods and packing for inspection by WBS. If the goods are proved to have been defective at the time of delivery WBS undertakes to arrange for the repair or replacement of such defective goods free of charge.
11.2 The express warranty and undertaking above shall be the full extent of WBS's liability in respect of the sale of goods or supply of services. Accordingly, WBS disclaims all other liability for loss or damage howsoever caused arising out of the purchase, possession, sale or use by buyer of any goods or services provided and all other terms, conditions, and warranties express or implied whether statutory, arising out of trade usage or otherwise are hereby excluded. In no event shall WBS be liable for any special, incidental or consequential damages including, but not limited to the infringement of any intellectual property rights, delays, or inaccurate information or advice.
12. Confidential Information
12.1 Buyer shall not, without WBS's written consent, disclose to any third party any secret or confidential information supplied by WBS to Buyer.
12.2 Buyer shall not copy or reproduce drawings, specifications, or other written material supplied by WBS in connection with the goods or any of the goods themselves or any part thereof.
13. Compliance with Law
Buyer expressly agrees that it will not export or permit export of any WBS goods, or use or permit the use of any WBS goods, other than in accordance with all applicable laws (including complying with and obtaining appropriate permits in accordance with all applicable export and custom laws).
14. Force Majeure
WBS shall, without prejudice to any other provisions hereof, be entitled to cancel or rescind any contract and shall not be liable for any loss or damage if its ability to perform its obligations under the contract is in any way adversely affected for any reason whatsoever not within WBS's control, or by commercial unfeasibility including the failure by WBS's suppliers to fulfil their obligations, the denial or cancellation of necessary permits or licenses or substantial increases in the costs of performance.
15. Buyer's Default
Should Buyer make default in any payment or otherwise be in breach of its obligations to WBS under these Terms and Conditions or compound with or execute an assignment for the benefit of it's creditors or commit any act of bankruptcy or being a company enter into voluntary or compulsory liquidation or suffer a receiver, administrator or manager to be appointed over all or part of its assets or take or suffer any similar action in consequence of debt, WBS may, without prejudice to any other rights, cancel any undelivered or uncompleted portion of the order and stop any goods in transit.
16. Cancellation of Orders
16.1 No cancellation of any order by Buyer shall be accepted by WBS unless:
i) The cancellation is received by WBS in writing; and
ii) WBS accepts the cancellation in writing and is paid by buyer (a) the sales value to WBS of that part of the goods completed and work done in connection with the order; (b) the sales value of any items or materials bought by WBS which cannot reasonably be used elsewhere by WBS and (c) any other costs and liabilities which WBS incurs by reason of Buyer's cancellation.
16.2 Any extra cost or liability incurred by WBS due to suspension of work or of deliveries or lack of or mistaken instructions from Buyer or to any interruptions or delays attributable to Buyer shall be added to the price of the goods and/or services and paid for by Buyer.
16.3 Goods supplied in accordance with Buyer's order cannot be accepted for return without the advanced written consent of WBS. This must be obtained by contacting us by telephone or e-mail and is subject to the following conditions:
i) You have changed your mind and wish to cancel the order and return the goods in their original unopened and undamaged packaging within 14 days of the date of our invoice. In this case, a handling charge/re-stocking fee of 25% will be applicable. Shipping charges are not refundable. Both the 25% and our original shipping charges will be deducted from the total refund. The Buyer is responsible for returning the goods to WBS** and any refund will not be given until the goods have been checked by WBS on receipt.
ii) If you believe your goods to be faulty and you wish to return them complete, undamaged and with their original packaging for a full refund this must be done within 14 days of the date of our invoice. Buyer is responsible for returning the goods to WBS**. A refund will not be given until the goods are confirmed to be faulty by a WBS technician. Additionally, WBS will confirm that the goods are complete and in their original and undamaged packaging. In all cases, WBS will do their utmost to complete the checks within 1 working day of receipt of the goods at WBS premises.
iii) You believe your goods to be faulty and wish to return them for repair/replacement under the manufacturer's warranty. Buyer is responsible for returning the goods to WBS**. Once the goods have been received, a WBS technician will confirm the fault and where the goods are confirmed to be faulty, a repaired or replacement product (in accordance with the manufacturer warranty conditions) will be sent to the customer by courier service. We reserve the right to charge for the shipping charges incurred during the return of the goods to the customer. If the goods are not found to be faulty, all return delivery charges will be the responsibility of the customer.
If such consent is given a re-stocking charge of 25% will be made. Returned goods must be unused, undamaged and complete with all original and undamaged packaging and then packed in an additional outer box or covering to ensure that the product and its original packaging are returned without damage. Returned goods must be of current design and must be sent carriage paid and at Buyers risk. Computer software and hardware / software bundles are not eligible for return unless they remain sealed in their original packaging. WBS are unable to authorise the return of special order and non-stock items.
**Please note that WBS accepts no liability for loss or damage that may occur to goods being shipped to us and therefore we recommend that Buyers undertake additional insurance with their chosen carrier as a precautionary measure. We can arrange collection return of goods; however the cost of this service will be borne by the customer.
17. Waiver
No failure or delay by of WBS in exercising any of its rights under these Terms and Conditions shall operate as a waiver thereof nor shall any single defective or partial exercise thereof preclude any other or further exercise of that or any other right.
18. Software
All Software products supplied by WBS (whether embedded in ROMs or other hardware or contained on disks or other media) including all related manuals and documentation (collectively "Software") are proprietary to their respective manufacturers and are copyrighted with all rights reserved.
All Software received by Buyer is delivered subject to the terms of the related license agreement as provided by the relevant software manufacturer.
(a) WBS does not warrant that functions contained in the Software shall meet Buyer's requirements. WBS makes no warranty for the performance or suitability of any supplied software.
(b) Software cannot be returned for refund or replacement.
(c) Buyer acknowledges that it shall have no rights in the Software or any trade mark, trade name, or service mark used in association with the Software
(d) In all cases, whether or not expressly contained in the related license, Buyer agrees not to (i) disassemble, decompile, reverse engineer, merge or combine with other software, copy, translate, adapt, vary or modify any Software (in whole or in part), (ii) communicate or disclose any Software (in whole or in part) to any third party, or (iii) distribute any Software (in whole or in part) in any form except as expressly permitted by applicable law.
(e) Save as provided in this Clause 18. no warranty of any type is deemed implied and is expressly excluded, and in no case shall WBS be deemed responsible for indirect damages or other damages suffered by Buyer as a result of the acts or omissions of WBS.
19. Proper Law
These Terms and Conditions shall be subject to and construed under English Law and the parties hereby submit to the exclusive jurisdiction of the English courts for that purpose. If any provision is declared void or unenforceable by a court of competent jurisdiction with respect to particular circumstances, such provision shall remain in full force and effect in all other circumstances. If any provision is declared entirely void or unenforceable by a court of competent jurisdiction all other provisions of these Terms and Conditions shall remain in full force and effect.
20. WBS additional terms and conditions for price match Prior to the point of sale WBS will endeavour to match the price on specified products subject (but not limited) to the following criteria:
• The competitor must be UK based and an officially appointed dealer for the manufacturer of the goods in question
• The competitor must have the goods in stock and available for purchase
• The competitor's price can be verified in writing
• The goods and level of after sales support on offer must be identical (model number must be identical with identical warranty)
• We do not price-match eBay or Amazon sellers.