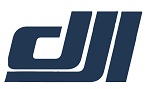 Whenever I need to buy new kit this is the place to go. Wendy and her team have excellent knowledge of the equipment they supply, access to information from manufacturers about the kit and an attitude to genuine customer service that is not often found in today's globalised corporate world. I have dealt with all the main UK broadcast suppliers and buying from Wendy's is by far the best experience.
John Collins
BBC Lighting Camerman
Returns Policy
We want you to be happy with your purchase from WBS Ltd, so please take a moment to read and understand our returns policy.
If you decide that you do not want an item purchased from us you can return it to us for a refund provided it is returned within 10 calendar days from delivery in new and unused condition, complete with all original and undamaged manufacturer packaging and documentation.
Any claim for missing items or damage in transit must be notified to WBS Ltd within 24 hours of delivery.
You have the option of exchanging the item(s) or receiving a refund for the full amount of the original purchase price*. Refunds on returned items will be issued in the same payment method as used for the purchase. If payment was made by credit card, once we receive the returned item we will credit your account, however please allow 7-10 days for a credit to appear on your credit card statement
If payment was made by cheque, the refund cheque will be issued after 10 business days from the date of receipt of return of the item(s).
Please read all RETURN CONDITIONS below because if all are not met, we reserve the right to refuse the return of items or to charge a re-stocking fee of 25%
Returns Conditions
All returned or exchanged items must be unused and in new condition, in their original packaging, and must include all packing material, blank warranty cards, manuals, and all accessories. (Items with timers must show zero use. Items with shutter counters must show zero shutter releases).
Defective items may be repaired or exchanged at our discretion for the same model or manufacturer's equivalent model.
RMA numbers are valid for 7 calendar days.
WBS Ltd is not responsible for any consequential or incidental damage resulting from the sale or use of any goods purchased from us - Our liability is limited to the monetary value of the goods only.
Non-Returnable Items
Shrink-wrapped, blister-packed or any items supplied in factory-sealed packaging.
All consumable items (eg. batteries, tape stock, adhesive tapes, lamps (bulbs), blank media etc...) once unwrapped.
Computer Software and Hardware once unwrapped.
Any orders modified by WBS Ltd to customer's specifications.
Special Order items.
Training DVDs (or other media) and books once unwrapped
Returns Procedure
If you wish to return an item by courier, please call 0161-223 2200 for a RMA number.
Always place the original package in a suitable, carefully packed, shipping container.
Do not place stickers or shipping labels on the original manufacturer's packaging, as this would render the item damaged and non-returnable.
The RMA number must be clearly written on the outer box.
Ship via insured courier service with a tracking number. Return shipping charges are the responsibility of the customer. We are not responsible for lost or damaged packages.
Alternatively, drop into the office in working hours.
* WBS Ltd will not refund carriage charges when items are refused or undeliverable.