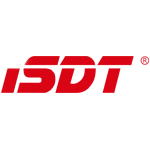 I just wanted to put in writting my appreciation for everything your company has done for me recently. The replacement for my 664 mixer arrived today and is working perfectly. Please pass on my thanks to Matt for his patience, expert help and the guidance he has provided despite me phoning, in a panic, from various locations around the world. Thanks to you all for going beyond the call of duty, the level of service has been absolutely fantastic!
Simon Forrester
Freelance Sound Recordist
Privacy Policy
We take your security and privacy very seriously. This document details the information about you that we collect, how we use it and the steps we take to ensure that it is kept secure. If you have any questions not covered by this document, please call the office number.
We store the information you supply when becoming a member of www.wendysbroadcast.co.uk and / or placing an order online, however we do not store your credit card information. We do collect and store Information related to your visits to this site (such as which pages you visit, how often you visit). All information collected is encrypted and stored securely.
We use gathered information to help us improve our web site. We will also use your information to keep you informed of special offers, money off promotions, products or services that we think might interest you. We do not share your information with third parties.
By supplying us with your information you confirm that you do not consider use of your information in accordance with this Privacy Policy to be a breach of any of your rights under the Telecommunications (Data Protection and Privacy) Regulations 1999.
You should be aware that if we are requested by the police or any regulatory or government authority investigating suspected illegal activities to provide your personal details and / or information concerning your activities whilst visiting this site, we shall do so.
GDPR Update
We use mailchimp to send promotions to customers who have opted-in to our mailing list. You can contact us and request to be removed at anytime. Alternatively, you can click the unsubscribe button on the next email you receive.
Customers not responding to the GDPR deadline, or requesting to leave, have been deleted from our mailing list. You will be able to resubscribe by visting our website by clicking the subscribe button and following the prompts.
Thank you for taking the time to read our privacy policy.