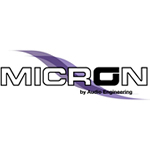 Whenever I need to buy new kit this is the place to go. Wendy and her team have excellent knowledge of the equipment they supply, access to information from manufacturers about the kit and an attitude to genuine customer service that is not often found in today's globalised corporate world. I have dealt with all the main UK broadcast suppliers and buying from Wendy's is by far the best experience.
John Collins
BBC Lighting Camerman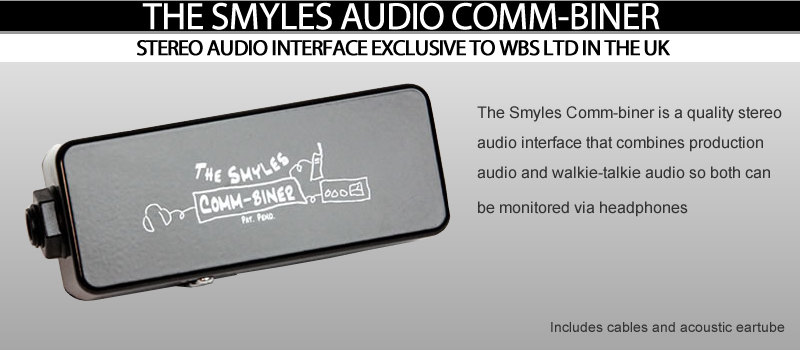 Smyles Comm-biner
The Smyles Comm-biner is a quality stereo audio interface that combines production audio and walkie-talkie audio so both can be
monitored via headphones. It is particularly suited to the world of reality and documentary production but is also useful in any situation
where walkie-talkies must be monitored as well as production audio.
No need to block one ear with an uncomfortable surveillance tube compromising the sound of your headphones in the ear.

It can be used with any input source from professional mixer/recorder or camera to IFB receiver, iPod or iPad.

Use your own headphones, IEM's or earbuds.

You hear the walkie-talkie equally in both ears.

No surveillance tube to clog up however the transducer and tube are included if you dont want to wear headphones.

Switch between stereo and mono monitoring.

Useful for camera operators who want to wear only a single mono earpiece.
Click Here to purchase this product