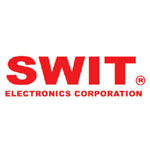 I'd like to thank Nathan and the team at Wendy's Broadcadst for all their help. They have been supplying me with custom cables, made to the highest standard over many year. The low profile connectors are hard to find, yet they normally ship the finished leads the day after ordering, often to studios or locations where I am filming and I've never had to ask for any adjustments or corrections; They are right first time, despite my requiring some unusual bespoke wiring. I've also benefited from real world advice about products and fault finding. Wendy's Broadcast have made location sound far less stressful.
Roderik Hart
AMPS IPS
Customer Service
Product Range
We will attempt to list all of the products available on our site but this will be an ongoing process. Not all items listed will be available to purchase online. If you can't find what you are looking for, please contact the office and one of our Sales team will assist.
Products listed as In Stock, will be available for dispatch immediately. Please bear in mind, that orders placed after 14:30 will not be dispatched until the following business day.
Our Office Hours are Monday to Friday 09:00 to 17:30
Order Placement
Providing you can find all the products you wish to purchase, and are happy to shop online, please proceed to checkout to confirm the sale.
If you require bespoke amendments to any of the items, please send an email detailing your exact requirements.
Alternatively, if you prefer to conduct your business by telephone, please call on 0161-223 2200 and one of our Team will assist.
Payment Options
We accept several methods of payment, including UK and International credit or debit card (excluding American Express), electronic bank transfer and cheque. If you are paying by cheque, goods will only be dispatched when the funds have cleared. If you wish to pay by electronic bank transfer, please contact sales@wendysbroadcast.co.uk for our bank details.
We accept the following payment cards; Visa, Visa Debit, MasterCard, Mastercard Debit, UK Maestro, Solo, Electron and Visa Delta.
This site uses 3D secure checks. You will be asked for verification of your card password the first time you attempt to buy on the site.
Safe Shopping
All information gathered about you during checkout is transmitted and stored using 128 bit encryption implemented by SSL encryption technology which is an industry-wide protocol devised for the safe transmission of data.
Your payment card data is passed directly to our merchant bank payment gateway via SSL encryption, during the checkout process, and is not stored, in any form by WBS Ltd.
Our merchant bank payment service provider is Elavon. All card payments are processed, through the Internet gateway, by SagePay. General information that we gather, such as names, addresses and telephone numbers are retained to enable us to process your order and dispatch your goods and also contact you if we need to with regard to customer services issues. All data is stored in compliance with the 1998 Data Protection Act and Sound Exposure is registered with the Information Commissioner's Office. We are totally committed to fraud prevention and customer protection. We do not sell, exchange or share your details with other businesses or organisations.
Stock and Lead Times
Items not listed as In Stock are available to order. An estimated delivery time will be displayed next to the product if not in stock. We enter stock into the system on a daily basis so there is a chance that the item will be available if you check back later.