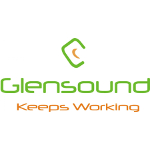 I just wanted to put in writting my appreciation for everything your company has done for me recently. The replacement for my 664 mixer arrived today and is working perfectly. Please pass on my thanks to Matt for his patience, expert help and the guidance he has provided despite me phoning, in a panic, from various locations around the world. Thanks to you all for going beyond the call of duty, the level of service has been absolutely fantastic!
Simon Forrester
Freelance Sound Recordist
About Us
Wendys Broadcast Services Ltd is a UK based company established in 2004, operating in Manchester.
We are a real company not just a website. We advertise our address, contact numbers and email addresses. We resell broadcast and professional video and film production equipment, comprising audio, grips, cables, microphones and much more. Our staff are highly experienced, knowledgeable and are keen to help you with your enquiry no matter how large or small it may be. As well as selling online we realise the importance of you getting hands on with the equipment that we sell to ensure that it entirely suits your application.
We pride ourselves on our friendly, no hassle approach to sales. We will not attempt to sell you equipment that is not suitable and we will offer you entirely unbiased advice. As we represent a number of manufacturers we have a selection of products that we can demonstrate and explain the pros and cons of each system.
Our customer base is as wide as our product inventory, we supply to Freelancers, Broadcasters, Universities, Colleges and Schools as well as Councils and Government bodies. Rental Houses, Commercial, Corporate and Production Companies are also catered for as well as keen Amateurs - we welcome all clients equally no matter their budget and work towards quoting and supplying a full broadcast system all the way through to an integral spare part to get you shooting as quickly as possible.
We are official UK partners for many well known brands and when we import we do so in an official capacity and extend with the sale a full UK warranty and support. We do not resell or deal with Grey Imported equipment.