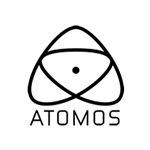 Whenever I need to buy new kit this is the place to go. Wendy and her team have excellent knowledge of the equipment they supply, access to information from manufacturers about the kit and an attitude to genuine customer service that is not often found in today's globalised corporate world. I have dealt with all the main UK broadcast suppliers and buying from Wendy's is by far the best experience.
John Collins
BBC Lighting Camerman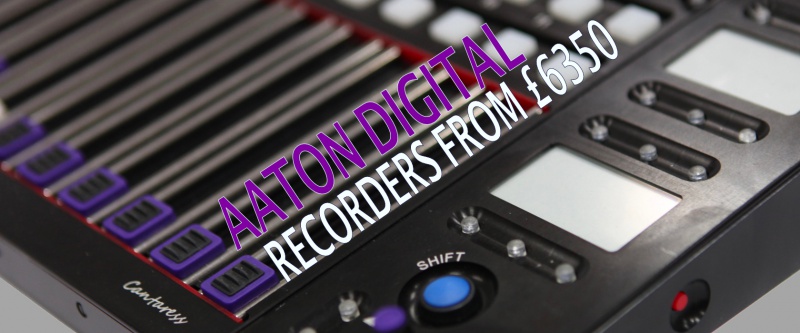 Aaton Digital at WBS Ltd
We are delighted to be the new UK dealer for the sublime Aaton Cantar range of audio products.
An X3 unit is available for demo, to help out owners, if their machine needs to go away for repair.
Replacement buttons and switches can usually be handled in house, warranty work will be sent to Aaton if necessary.
Please be aware that most of the products listed will take approximately 6 weeks to deliver from a confirmed order.
If you have any questions, please do not hesitate to get in touch.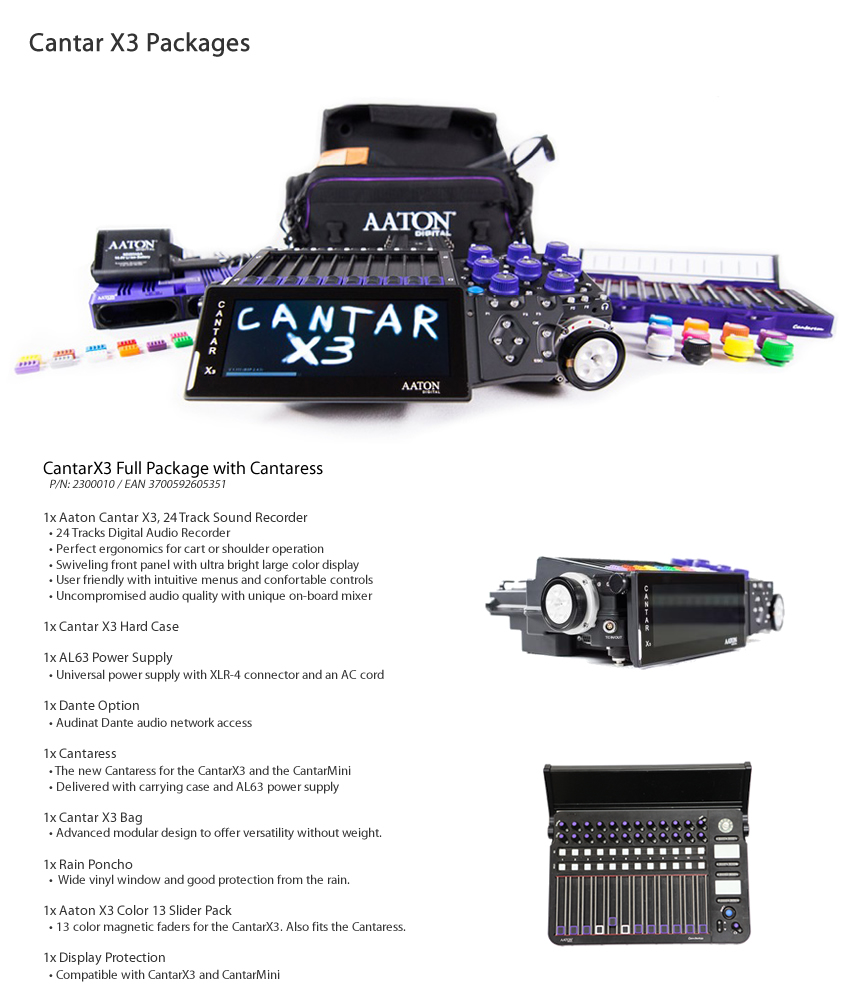 Click Here to purchase X3 / Cantaress

Click Here to purchase X3 / Cantareem2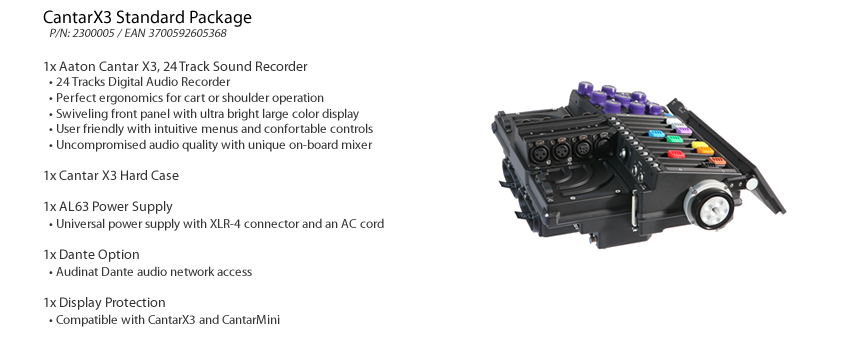 Click Here to purchase Cantar X3 Std Package

Click Here to Purchase Cantar X3 Solo Click Here to purchase CantarMini