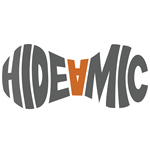 I'd like to thank Nathan and the team at Wendy's Broadcadst for all their help. They have been supplying me with custom cables, made to the highest standard over many year. The low profile connectors are hard to find, yet they normally ship the finished leads the day after ordering, often to studios or locations where I am filming and I've never had to ask for any adjustments or corrections; They are right first time, despite my requiring some unusual bespoke wiring. I've also benefited from real world advice about products and fault finding. Wendy's Broadcast have made location sound far less stressful.
Roderik Hart
AMPS IPS
Delivery
UK Mainland Delivery
For UK mainland deliveries we use Royal Mail or UPS.
If the value of your order is over £500, or includes oversize items or lithium ion batteries, the order will be shipped on a next day service.
Where the above is in stock and ordered on a working day before 12pm, it is normally dispatched that day for delivery the next working day. Deliveries can be any time up to 6pm although most deliveries are made before 1pm.
Smaller value orders will be shipped Royal Mail Recorded or First Class.
If you need a timed AM or Saturday AM delivery please contact the office and we will take the transaction offline.
All Other shipping
Wendys doesn't currently offer Non UK shipping via the website. We are happy to deal with the trancastion over the phone in the interim period. We expect to offer online delivery to EU countries in the near future.